MyCorona Premier Listing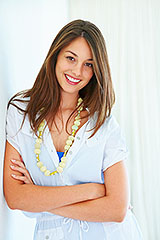 This Premier Advertising Spot is Available for
Orthodontists, Braces, Oral and Orthodontic
in the Corona California area.
Potential customers visiting this page searched for medical, dental, teeth, braces, orthodonic, dentist, orthodontist, oral, bridge, root, canal, checkup, cavity, drugs, hospitals, physicians, doctors, pharmacies in the Corona, CA area.
To learn how your company can enjoy this top
Advertising Position click here!
Please See Below for General Directory
of Orthodontists, Braces, Oral and Orthodontic
---
Directory
Ketcherside Orthodontics Inc
www.faceswithbraces.com
(951) 737-3800
720 Magnolia Avenue Map
Suite A-1
Corona, CA 92879

Cool Smiles Orthodontics
(951) 736-5700
1810 Fullerton Avenue Map
Suite 202
Corona, CA 92881

Eagle Glen Dental
(951) 270-0211
3811 Bedford Canyon Road Map
Suite 105
Corona, CA 92883

Garrett R. Kawata, DDS
(951) 736-7846
854 Magnolia Avenue Map
Suite A
Corona, CA 92879

---