MyCorona Premier Listing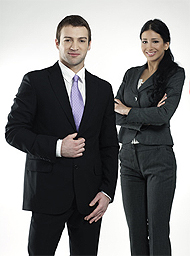 This Premier Advertising Spot is Available for
Employment, Jobs, & Staffing
in the Corona California area.
Potential customers visiting this page searched for work, jobs, employment, staffing, agencies, development, head, hunter in the Corona, CA area.

To learn how your company can enjoy this top
Advertising Position click here!
Please See Below for General Directory
of Employment, Jobs, & Staffing
---
Directory
Ability Counts Inc
(951) 734-6595
775 Trademark Circle Map
Suite 101
Corona, CA 92879

Contracted Driver Services
(623) 536-7438
1611 Pomona Road Map
Suite #111-113
Corona, CA 92880

---