MyCorona Premier Listing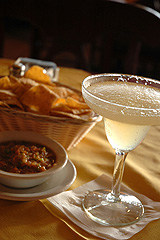 Mexican Food Restaurants and Dining
in the Corona California area.
Potential customers visiting this page searched for mexican, hispanic, food, tacos, cantinas, margarita, burrito, chip, chimichanga, tamale, camarones, chile, relleno, flauta, tostada, taquito, enchilada, bean, rice, black, refried, resturants, discount, catering, grill, dining, salsa in the Corona, CA area.
This Top of Page Position Is Available!
See your Business in this spot!
To learn about this top position advertising opportunity click here!
Please See Below for General Directory
of Mexican Food Restaurants and Dining
---
Directory
Burger Basket Corona
(951) 734-1331
1058 West 6th Street Map
Corona, CA 92882

Chipotle
(951) 444-2000
1160 East Ontario Avenue Map
Suite 101
Corona, CA 92881

Chipotle
(951) 340-2489
Local Online Guide
2560 Tuscany Street Map
Suite 102
Corona, CA 92881

Chronic Tacos
(951) 278-2643
160 E Ontario Avenue Map
Corona, CA 92879

Del Taco
(951) 735-1967
103 East 3rd Street Map
Corona, CA 91879

Del Taco
(951) 279-3230
1219 E Ontario Avenue Map
Corona, CA 92881

Eduardos Mexican Restaurant
(951) 340-3722
513 W 6th Street Map
Corona, CA 92882

El Torero
(951) 737-2738
222 E 3rd Street Map
Corona, CA 92879

Luna Modern Mexican Kitchen
(951) 735-8888
980 Montecito Drive Map
Suite 110
Corona, CA 92879

Mi Tortilla Mexican Grill
(951) 279-8766
487 Magnolia Avenue Map
Suite 103
Corona, CA 92881

Miguel's California Mexican Cocina
(951) 520-8911
1920 Frontage Road Map
Corona, CA 92882

Miguel's California Mexican Cocina
(951) 277-7532
Local Online Guide
2715 Lakeshore Drive Map
Corona, CA 92883

Miguel's Jr
(951) 270-3551
1039 West 6th Street Map
Corona, CA 92882

Miguel's Jr
(951) 279-9393
2320 Compton Avenue Map
Corona, CA 92881

Miguel's Jr
(951) 279-7780
1570 West 6th Street Map
Corona, CA 92882

Rodrigo's Mexican Restaurant
(951) 738-0373
150 W Parkridge Avenue Map
Corona, CA 92880

Rubio's Mexican Grill
(951) 738-9585
1297 E Ontario Avenue Map
Suite 101
Corona, CA 92881

Sombrero Mexican Food
(951) 272-0153
1535 E Ontario Avenue Map
Suite 105
Corona, CA 92881

---