MyCorona Premier Listing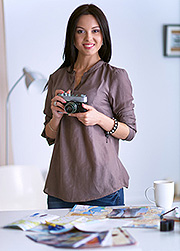 Photographers, Photo & Photography Services
in the Corona California area.
Potential customers visiting this page searched for photo, photographers, photography, portrait, graduation, wedding, senior, family, digital photographers in the Corona, CA area.
This Top of Page Position Is Available!
See your Business in this spot!
To learn about this top position advertising opportunity click here!
Please See Below for General Directory
of Photographers, Photo & Photography Services
---
Voeltner Photography & Video
www.voeltnerphotography.com
info@voeltnerphotography.com
(951) 312-1664
Corona, CA 92881

Kevin Brian Toohey Photography
Photo Lessons & Workshops
(714) 745 4222
Corona, CA 92882

Melissa Limon Photography
(714) 244-6494
Corona, CA 92882

VanGibson Photography
(949) 230-8488
42001 Clairissa Way
Murrieta, CA 92562


---